Escape Room
Zapraszamy do jedynego stałego Escape Room' u w centrum handlowym. O co chodzi? Przede wszystkim o DOBRĄ ZABAWĘ! Zostaniecie zamknięci w specjalnie przygotowanym pokoju. Waszym zadaniem będzie rozwiązanie szeregu logicznych zagadek, wydostanie się z pomieszczenia i przeżycie niesamowitej przygody! Escape Room to fenomenalna gra zespołowa w realnym świecie, którą już od kilku lat kochają Bydgoszczanie. Poza zagadkami gracze muszą wykonać różne zadania zręcznościowe oraz wydostać się z opresji w określonym czasie.
Escape Room w Galerii Pomorskiej został stworzony dzięki współpracy dwóch firm: Ewakuacji oraz Fabryki Czasu, które posiadają łącznie już 6 pokoi o zróżnicowanych scenariuszach. Każdy znajdzie coś dla siebie – Właściciele to prawdziwi pasjonaci tej formy zabawy, sami regularnie dają się zamykać w pokojach innych firm, aby poczuć dreszczyk emocji i spędzić miło czas ze swoimi znajomymi. To naprawdę wciąga!
665 889 871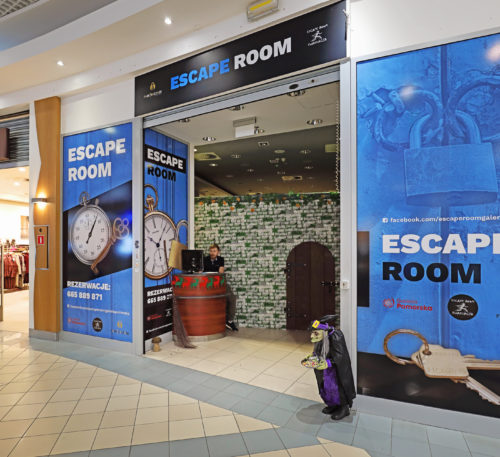 PROMOCJE W Escape Room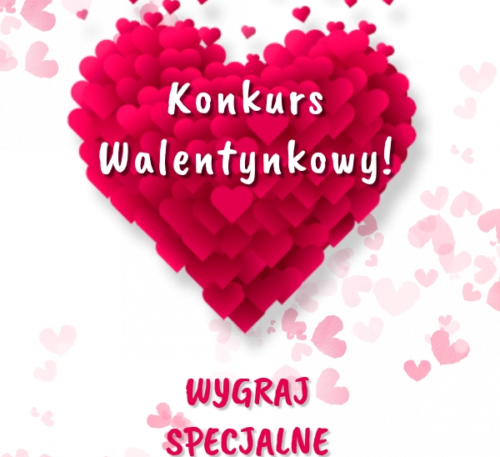 11 lutego 2019
KONKURS WALENTYNKOWY w Escape Room !
Warning
: Invalid argument supplied for foreach() in
/galeria_nowa/wp-content/themes/gp/temp/sub-shop.php
on line
69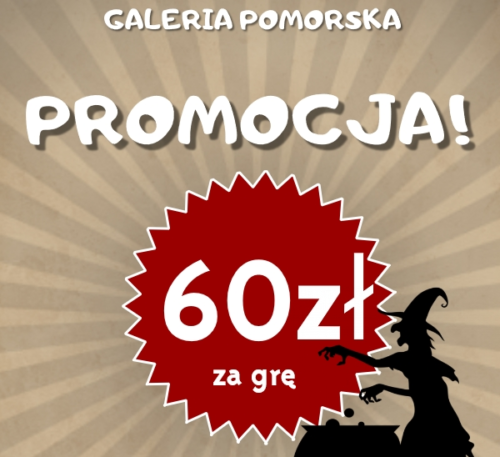 31 stycznia 2019
PROMOCJA! Tylko DZISIAJ za grę zapłacisz 60 zł !!! Escape Room
Warning
: Invalid argument supplied for foreach() in
/galeria_nowa/wp-content/themes/gp/temp/sub-shop.php
on line
69
Warning
: Invalid argument supplied for foreach() in
/galeria_nowa/wp-content/themes/gp/temp/sub-shop.php
on line
69
Warning
: Invalid argument supplied for foreach() in
/galeria_nowa/wp-content/themes/gp/temp/sub-shop.php
on line
69
Warning
: Invalid argument supplied for foreach() in
/galeria_nowa/wp-content/themes/gp/temp/sub-shop.php
on line
69
Warning
: Invalid argument supplied for foreach() in
/galeria_nowa/wp-content/themes/gp/temp/sub-shop.php
on line
69
Warning
: Invalid argument supplied for foreach() in
/galeria_nowa/wp-content/themes/gp/temp/sub-shop.php
on line
69
Warning
: Invalid argument supplied for foreach() in
/galeria_nowa/wp-content/themes/gp/temp/sub-shop.php
on line
69
Warning
: Invalid argument supplied for foreach() in
/galeria_nowa/wp-content/themes/gp/temp/sub-shop.php
on line
69
Warning
: Invalid argument supplied for foreach() in
/galeria_nowa/wp-content/themes/gp/temp/sub-shop.php
on line
69
Warning
: Invalid argument supplied for foreach() in
/galeria_nowa/wp-content/themes/gp/temp/sub-shop.php
on line
69
Warning
: Invalid argument supplied for foreach() in
/galeria_nowa/wp-content/themes/gp/temp/sub-shop.php
on line
69
Warning
: Invalid argument supplied for foreach() in
/galeria_nowa/wp-content/themes/gp/temp/sub-shop.php
on line
69
Warning
: Invalid argument supplied for foreach() in
/galeria_nowa/wp-content/themes/gp/temp/sub-shop.php
on line
69
Warning
: Invalid argument supplied for foreach() in
/galeria_nowa/wp-content/themes/gp/temp/sub-shop.php
on line
69
Warning
: Invalid argument supplied for foreach() in
/galeria_nowa/wp-content/themes/gp/temp/sub-shop.php
on line
69
Warning
: Invalid argument supplied for foreach() in
/galeria_nowa/wp-content/themes/gp/temp/sub-shop.php
on line
69
Warning
: Invalid argument supplied for foreach() in
/galeria_nowa/wp-content/themes/gp/temp/sub-shop.php
on line
69