Mango
Sklep Mango oferuje szeroki asortyment produktów wyposażenia wnętrza, ogrodu, akcesoria dla majsterkowiczów, osób prowadzących sportowy tryb życia oraz inne unikalne pomysłowe rozwiązania, których nie najdziesz nigdzie indziej. Większość produktów, to produkty reklamowane w TV.
Produkty marki Dormeo zapewniają lepszą jakość snu i wypoczynku oferując najwyższej jakości materace, poduszki, pościele, wszystkie wykonane z nowoczesnych materiałów o nowoczesnym wzornictwie.
Główną wartością marki Delimano jest ekologiczny i zdrowy styl życia, jaki niesie za sobą kuchnia naturalna i organiczna. Zestawy naczyń, robotów kuchennych czy innych wielofunkcyjnych akcesoriów sprawiają, że gotowanie to czysta przyjemność.
Marka Mango jest obecna na polskim rynku od 1989r.
Zapraszamy!
+48 52 520 39 23
PROMOCJE W Mango
Warning
: Invalid argument supplied for foreach() in
/galeria_nowa/wp-content/themes/gp/temp/sub-shop.php
on line
69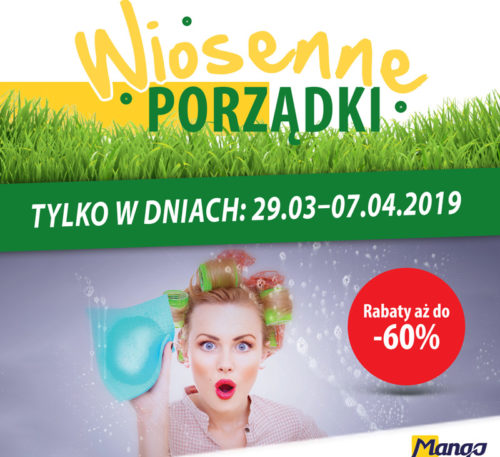 29 marca 2019
Gotowi na wiosenne porządki? TYLKO do 7.04 rabaty do 60% na produkty do sprzątania Rovus, Mango,TopShop ! Odkurzacze, mopy, środki czyszczące. Zapraszamy do sklepu Mango!
Warning
: Invalid argument supplied for foreach() in
/galeria_nowa/wp-content/themes/gp/temp/sub-shop.php
on line
69
Warning
: Invalid argument supplied for foreach() in
/galeria_nowa/wp-content/themes/gp/temp/sub-shop.php
on line
69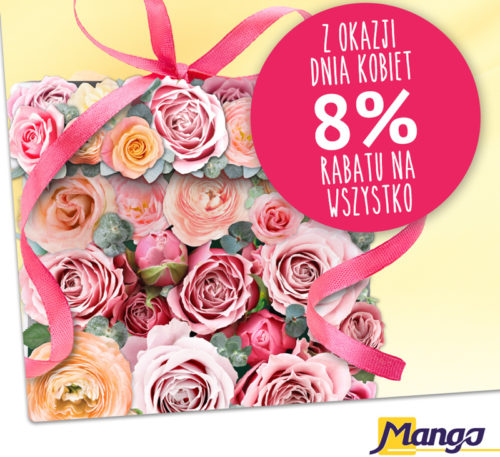 1 marca 2019
W dniach 1-8 marca z okazji Dnia Kobiet, 8% RATATU na wszystkie produkty, w sklepie Mango ! Nie przegap okazji Zapraszamy
Warning
: Invalid argument supplied for foreach() in
/galeria_nowa/wp-content/themes/gp/temp/sub-shop.php
on line
69
Warning
: Invalid argument supplied for foreach() in
/galeria_nowa/wp-content/themes/gp/temp/sub-shop.php
on line
69
Warning
: Invalid argument supplied for foreach() in
/galeria_nowa/wp-content/themes/gp/temp/sub-shop.php
on line
69
Warning
: Invalid argument supplied for foreach() in
/galeria_nowa/wp-content/themes/gp/temp/sub-shop.php
on line
69
Warning
: Invalid argument supplied for foreach() in
/galeria_nowa/wp-content/themes/gp/temp/sub-shop.php
on line
69
Warning
: Invalid argument supplied for foreach() in
/galeria_nowa/wp-content/themes/gp/temp/sub-shop.php
on line
69
Warning
: Invalid argument supplied for foreach() in
/galeria_nowa/wp-content/themes/gp/temp/sub-shop.php
on line
69
Warning
: Invalid argument supplied for foreach() in
/galeria_nowa/wp-content/themes/gp/temp/sub-shop.php
on line
69
Warning
: Invalid argument supplied for foreach() in
/galeria_nowa/wp-content/themes/gp/temp/sub-shop.php
on line
69
Warning
: Invalid argument supplied for foreach() in
/galeria_nowa/wp-content/themes/gp/temp/sub-shop.php
on line
69
Warning
: Invalid argument supplied for foreach() in
/galeria_nowa/wp-content/themes/gp/temp/sub-shop.php
on line
69
Warning
: Invalid argument supplied for foreach() in
/galeria_nowa/wp-content/themes/gp/temp/sub-shop.php
on line
69
Warning
: Invalid argument supplied for foreach() in
/galeria_nowa/wp-content/themes/gp/temp/sub-shop.php
on line
69
Warning
: Invalid argument supplied for foreach() in
/galeria_nowa/wp-content/themes/gp/temp/sub-shop.php
on line
69
Warning
: Invalid argument supplied for foreach() in
/galeria_nowa/wp-content/themes/gp/temp/sub-shop.php
on line
69
Warning
: Invalid argument supplied for foreach() in
/galeria_nowa/wp-content/themes/gp/temp/sub-shop.php
on line
69
Warning
: Invalid argument supplied for foreach() in
/galeria_nowa/wp-content/themes/gp/temp/sub-shop.php
on line
69
Warning
: Invalid argument supplied for foreach() in
/galeria_nowa/wp-content/themes/gp/temp/sub-shop.php
on line
69