Maurizio Benttoni
Maurizio Benttoni to marka dla mężczyzn, którzy stawiają na indywidualny styl oraz chcą wyglądać w pracy nie tylko elegancko, ale też zgodnie z najnowszymi trendami.
Maurizio Benttoni to przede wszystkim materiały najwyższej jakości, takie jak bawełna, len, wełna czy jedwab, troska o detale oraz precyzyjne wykończenie produktów. Marka dba o to, aby wszystkie produkty były nie tylko eleganckie i stylowe, ale także gwarantowały komfort w codziennym użytkowaniu. Unikatowość produktów zapewniają kolekcje wykonane w krótkich, limitowanych seriach.
Maurizio Benttoni wyróżnia się szerokim wachlarzem koszul, których w każdym sezonie jest co najmniej 100. W asortymencie znajdują się serie z oryginalnymi wzorami, wpisującymi się w światowe trendy, a także bardziej klasyczne dla mężczyzn ceniących ponadczasową elegancję.
Każda z kolekcji obfituje w unikatowe marynarki, spodnie, swetry, buty, a także dodatki idealne do stworzenia oryginalnych stylizacji.
+48 600 336 021
HONORUJEMY GALERY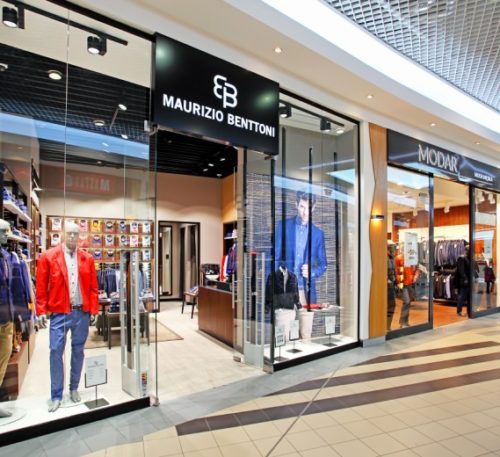 PROMOCJE W Maurizio Benttoni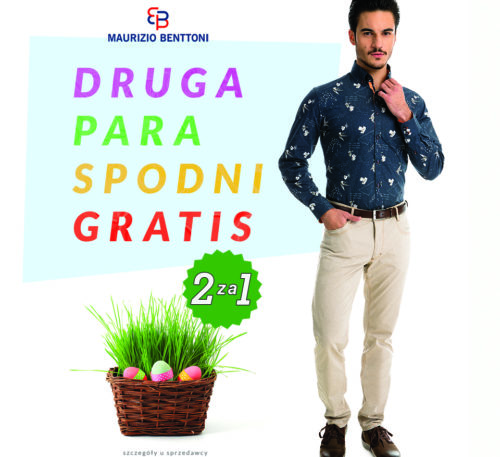 12 kwietnia 2019
Druga para spodni Maurizio Benttoni gratis. Kup jedną parę spodni, a drugą otrzymasz w prezencie.
Warning
: Invalid argument supplied for foreach() in
/galeria_nowa/wp-content/themes/gp/temp/sub-shop.php
on line
69
Warning
: Invalid argument supplied for foreach() in
/galeria_nowa/wp-content/themes/gp/temp/sub-shop.php
on line
69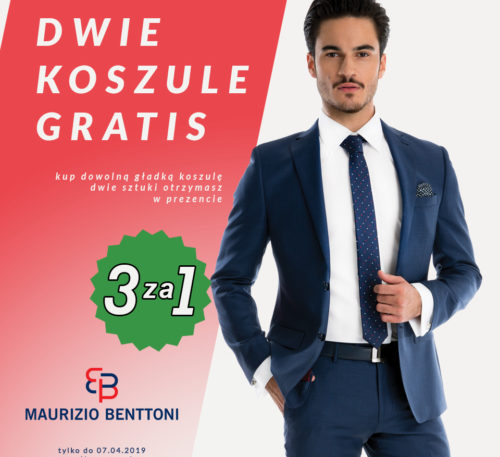 26 marca 2019
Dwie koszule Maurizio Benttoni gratis. Kup gładką koszulę, a dwie sztuki otrzymasz w prezencie
Warning
: Invalid argument supplied for foreach() in
/galeria_nowa/wp-content/themes/gp/temp/sub-shop.php
on line
69
Warning
: Invalid argument supplied for foreach() in
/galeria_nowa/wp-content/themes/gp/temp/sub-shop.php
on line
69
Warning
: Invalid argument supplied for foreach() in
/galeria_nowa/wp-content/themes/gp/temp/sub-shop.php
on line
69
Warning
: Invalid argument supplied for foreach() in
/galeria_nowa/wp-content/themes/gp/temp/sub-shop.php
on line
69
Warning
: Invalid argument supplied for foreach() in
/galeria_nowa/wp-content/themes/gp/temp/sub-shop.php
on line
69
Warning
: Invalid argument supplied for foreach() in
/galeria_nowa/wp-content/themes/gp/temp/sub-shop.php
on line
69
Warning
: Invalid argument supplied for foreach() in
/galeria_nowa/wp-content/themes/gp/temp/sub-shop.php
on line
69
Warning
: Invalid argument supplied for foreach() in
/galeria_nowa/wp-content/themes/gp/temp/sub-shop.php
on line
69
Warning
: Invalid argument supplied for foreach() in
/galeria_nowa/wp-content/themes/gp/temp/sub-shop.php
on line
69
Warning
: Invalid argument supplied for foreach() in
/galeria_nowa/wp-content/themes/gp/temp/sub-shop.php
on line
69
Warning
: Invalid argument supplied for foreach() in
/galeria_nowa/wp-content/themes/gp/temp/sub-shop.php
on line
69
Warning
: Invalid argument supplied for foreach() in
/galeria_nowa/wp-content/themes/gp/temp/sub-shop.php
on line
69
Warning
: Invalid argument supplied for foreach() in
/galeria_nowa/wp-content/themes/gp/temp/sub-shop.php
on line
69
Warning
: Invalid argument supplied for foreach() in
/galeria_nowa/wp-content/themes/gp/temp/sub-shop.php
on line
69
Warning
: Invalid argument supplied for foreach() in
/galeria_nowa/wp-content/themes/gp/temp/sub-shop.php
on line
69
Warning
: Invalid argument supplied for foreach() in
/galeria_nowa/wp-content/themes/gp/temp/sub-shop.php
on line
69
Warning
: Invalid argument supplied for foreach() in
/galeria_nowa/wp-content/themes/gp/temp/sub-shop.php
on line
69
Warning
: Invalid argument supplied for foreach() in
/galeria_nowa/wp-content/themes/gp/temp/sub-shop.php
on line
69
Warning
: Invalid argument supplied for foreach() in
/galeria_nowa/wp-content/themes/gp/temp/sub-shop.php
on line
69