Helios
Helios S.A. to największa sieć kin w Polsce pod względem liczby obiektów. Dysponuje obecnie 45 kinami, posiadającymi łącznie 253 ekrany i ponad 50 tys. miejsc.
Spółka skupia swoją działalność głównie w miastach małej i średniej wielkości, ale jej kina są również obecne w największych aglomeracjach Polski, m.in. w Łodzi, Gdańsku, Poznaniu i Wrocławiu.
Helios S.A. jest częścią Grupy Agora S.A., jednej z największych spółek medialnych w Polsce, działającej w segmencie prasy (wydawca m.in. "Gazety Wyborczej" i czasopism), reklamy zewnętrznej (lider rynku – AMS), Internetu (grupa Gazeta.pl) oraz radia (stacje radiowe: Radio TOK FM, Radio Złote Przeboje, Radio Pogoda i Rock Radio).
Aktualny cennik
Seanse 2D: cena 14,50 zł na każdy film 7 dni w tygodniu
Seanse 3D: 14,50 zł plus dopłata w wysokości 3 zł. Jest to dopłata związana z użytkowaniem okularów 3D, niezbędnych do właściwego odbioru projekcji trójwymiarowych. Okulary zostaną Państwu udostępnione do jednorazowego użytku.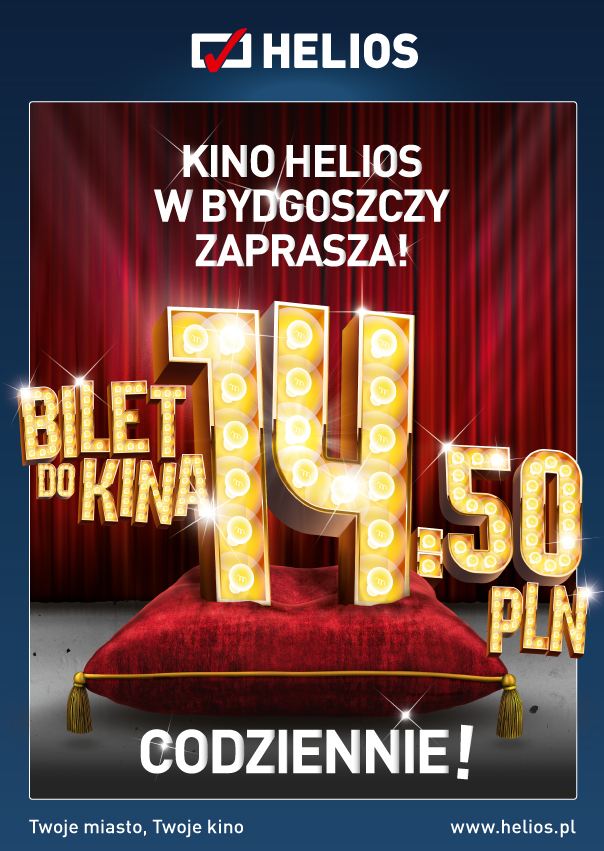 Wirtualny spacer:
spacer stworzyła firma Widzisz360

+48 52 581 00 53
HONORUJEMY GALERY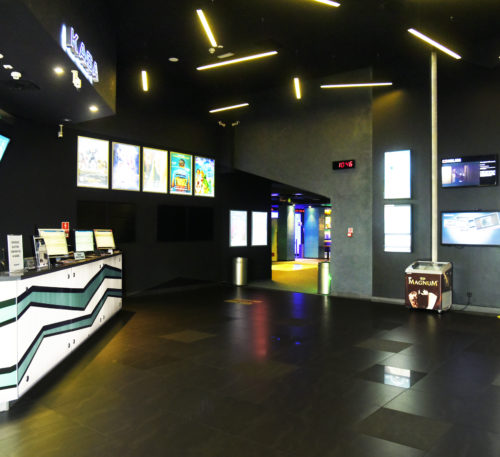 PROMOCJE W Helios

Warning: Invalid argument supplied for foreach() in /galeria_nowa/wp-content/themes/gp/temp/sub-shop.php on line 69

Warning: Invalid argument supplied for foreach() in /galeria_nowa/wp-content/themes/gp/temp/sub-shop.php on line 69

Warning: Invalid argument supplied for foreach() in /galeria_nowa/wp-content/themes/gp/temp/sub-shop.php on line 69

Warning: Invalid argument supplied for foreach() in /galeria_nowa/wp-content/themes/gp/temp/sub-shop.php on line 69

Warning: Invalid argument supplied for foreach() in /galeria_nowa/wp-content/themes/gp/temp/sub-shop.php on line 69

Warning: Invalid argument supplied for foreach() in /galeria_nowa/wp-content/themes/gp/temp/sub-shop.php on line 69

Warning: Invalid argument supplied for foreach() in /galeria_nowa/wp-content/themes/gp/temp/sub-shop.php on line 69

Warning: Invalid argument supplied for foreach() in /galeria_nowa/wp-content/themes/gp/temp/sub-shop.php on line 69

Warning: Invalid argument supplied for foreach() in /galeria_nowa/wp-content/themes/gp/temp/sub-shop.php on line 69

Warning: Invalid argument supplied for foreach() in /galeria_nowa/wp-content/themes/gp/temp/sub-shop.php on line 69

Warning: Invalid argument supplied for foreach() in /galeria_nowa/wp-content/themes/gp/temp/sub-shop.php on line 69

Warning: Invalid argument supplied for foreach() in /galeria_nowa/wp-content/themes/gp/temp/sub-shop.php on line 69

Warning: Invalid argument supplied for foreach() in /galeria_nowa/wp-content/themes/gp/temp/sub-shop.php on line 69

Warning: Invalid argument supplied for foreach() in /galeria_nowa/wp-content/themes/gp/temp/sub-shop.php on line 69

Warning: Invalid argument supplied for foreach() in /galeria_nowa/wp-content/themes/gp/temp/sub-shop.php on line 69

Warning: Invalid argument supplied for foreach() in /galeria_nowa/wp-content/themes/gp/temp/sub-shop.php on line 69

Warning: Invalid argument supplied for foreach() in /galeria_nowa/wp-content/themes/gp/temp/sub-shop.php on line 69

Warning: Invalid argument supplied for foreach() in /galeria_nowa/wp-content/themes/gp/temp/sub-shop.php on line 69

Warning: Invalid argument supplied for foreach() in /galeria_nowa/wp-content/themes/gp/temp/sub-shop.php on line 69

Warning: Invalid argument supplied for foreach() in /galeria_nowa/wp-content/themes/gp/temp/sub-shop.php on line 69

Warning: Invalid argument supplied for foreach() in /galeria_nowa/wp-content/themes/gp/temp/sub-shop.php on line 69

Warning: Invalid argument supplied for foreach() in /galeria_nowa/wp-content/themes/gp/temp/sub-shop.php on line 69