Olimp Restauracja
Restauracje Olimp to największa w Polsce i najszybciej rozwijająca się sieć restauracji typu fast casual dining. Oferuje najpopularniejsze dania kuchni europejskiej z elementami kuchni świata. Przepisy bazują na najlepszych sezonowych i lokalnych produktach. Wszystkie dania przygotowywane są na miejscu przez doświadczonych Szefów Kuchni, a bogate menu, zmienne w ciągu dnia, pozwala na samodzielne skomponowanie pełnowartościowego posiłku. Codziennie dostępne są także opcje wegetariańskie i wegańskie opracowane we współpracy z kampanią społeczną RoślinnieJemy. Wszystkie napoje – domowe kompoty, lemoniady, koktajle oraz warzywne i owocowe smoothies są przygotowywane na miejscu.
W Restauracjach Olimp to Gość decyduje o tym, jakie potrawy i w jakiej ilości znajdą się na jego talerzu, a płaci ujednoliconą cenę za 100 g jedzenia. Dzięki temu kontroluje wysokość rachunku, a na posiłek czeka tylko chwilę.
Sieć Restauracji Olimp liczy obecnie kilkadziesiąt lokali w całym kraju i stale się rozwija. Dzięki Karcie Klienta, każdy może uzyskać atrakcyjne rabaty na posiłki. Restauracje Olimp oferują również zniżki dla studentów.
Więcej informacji znaleźć można na stronie internetowej www.olimprest.pl, blogu z przepisami i poradami Szefów Kuchni www.kulinarnydoradca.pl oraz na profilu facebookowym pod adresem: facebook.com/restauracje.olimp.
504-709-507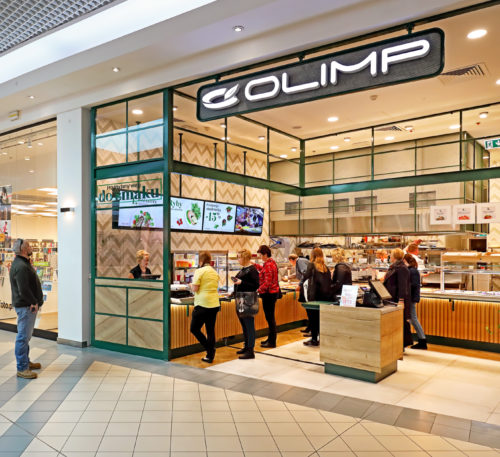 PROMOCJE W Olimp Restauracja
Warning
: Invalid argument supplied for foreach() in
/galeria_nowa/wp-content/themes/gp/temp/sub-shop.php
on line
69
Warning
: Invalid argument supplied for foreach() in
/galeria_nowa/wp-content/themes/gp/temp/sub-shop.php
on line
69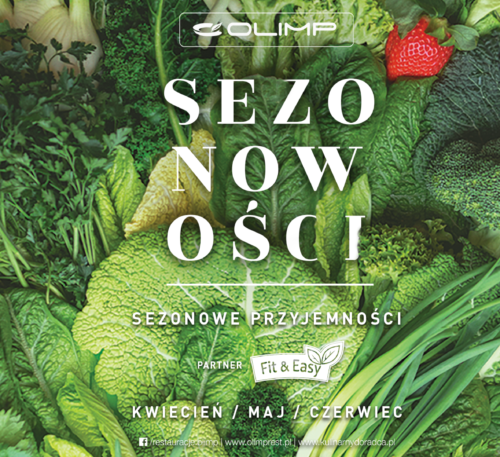 29 marca 2019
SezoNowości Sezonowe przyjemności od Restauracji Olimp
Warning
: Invalid argument supplied for foreach() in
/galeria_nowa/wp-content/themes/gp/temp/sub-shop.php
on line
69
Warning
: Invalid argument supplied for foreach() in
/galeria_nowa/wp-content/themes/gp/temp/sub-shop.php
on line
69
Warning
: Invalid argument supplied for foreach() in
/galeria_nowa/wp-content/themes/gp/temp/sub-shop.php
on line
69
Warning
: Invalid argument supplied for foreach() in
/galeria_nowa/wp-content/themes/gp/temp/sub-shop.php
on line
69
Warning
: Invalid argument supplied for foreach() in
/galeria_nowa/wp-content/themes/gp/temp/sub-shop.php
on line
69
Warning
: Invalid argument supplied for foreach() in
/galeria_nowa/wp-content/themes/gp/temp/sub-shop.php
on line
69
Warning
: Invalid argument supplied for foreach() in
/galeria_nowa/wp-content/themes/gp/temp/sub-shop.php
on line
69
Warning
: Invalid argument supplied for foreach() in
/galeria_nowa/wp-content/themes/gp/temp/sub-shop.php
on line
69
Warning
: Invalid argument supplied for foreach() in
/galeria_nowa/wp-content/themes/gp/temp/sub-shop.php
on line
69
Warning
: Invalid argument supplied for foreach() in
/galeria_nowa/wp-content/themes/gp/temp/sub-shop.php
on line
69
Warning
: Invalid argument supplied for foreach() in
/galeria_nowa/wp-content/themes/gp/temp/sub-shop.php
on line
69
Warning
: Invalid argument supplied for foreach() in
/galeria_nowa/wp-content/themes/gp/temp/sub-shop.php
on line
69
Warning
: Invalid argument supplied for foreach() in
/galeria_nowa/wp-content/themes/gp/temp/sub-shop.php
on line
69
Warning
: Invalid argument supplied for foreach() in
/galeria_nowa/wp-content/themes/gp/temp/sub-shop.php
on line
69
Warning
: Invalid argument supplied for foreach() in
/galeria_nowa/wp-content/themes/gp/temp/sub-shop.php
on line
69
Warning
: Invalid argument supplied for foreach() in
/galeria_nowa/wp-content/themes/gp/temp/sub-shop.php
on line
69
Warning
: Invalid argument supplied for foreach() in
/galeria_nowa/wp-content/themes/gp/temp/sub-shop.php
on line
69
Warning
: Invalid argument supplied for foreach() in
/galeria_nowa/wp-content/themes/gp/temp/sub-shop.php
on line
69
Warning
: Invalid argument supplied for foreach() in
/galeria_nowa/wp-content/themes/gp/temp/sub-shop.php
on line
69
Warning
: Invalid argument supplied for foreach() in
/galeria_nowa/wp-content/themes/gp/temp/sub-shop.php
on line
69