Vistula
Vistula to od lat synonim najwyższej jakości i naturalny wybór dla mężczyzn ceniących elegancje i najwyższą jakość. To trzy linie, z których każda skierowana jest do innego typu mężczyzny. Kolekcja Lantier i Vistula to propozycje dla Panów zobowiązanych do bardzo formalnego dress code. Tradycyjne krawiectwo, najlepsze materiały i ponadczasowe wzory, dostosowane są do najnowszych trendów w modzie męskiej. Vistula Red to mniej formalna linia osadzona głęboko w aktualnych trendach..Najmodniejsze kroje, ciekawe materiały i kolory zapewnią doskonały wygląd Panom, którzy preferują swobodniejsze podejście do ubioru. Dla najbardziej wymagających i ceniących luksus klientów mamy ofertę specjalną: Made to Measure, czyli ekskluzywny program szycia na miarę.
+48 783 781 897
HONORUJEMY GALERY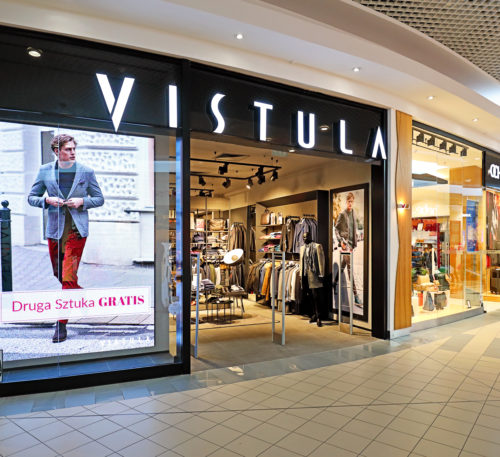 PROMOCJE W Vistula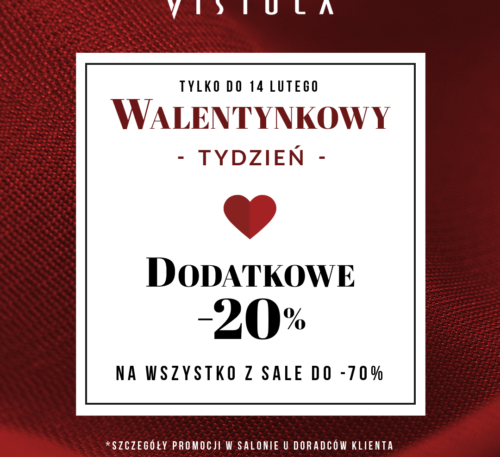 8 lutego 2019
Walentynkowy tydzień w salonie Vistula
Warning
: Invalid argument supplied for foreach() in
/galeria_nowa/wp-content/themes/gp/temp/sub-shop.php
on line
69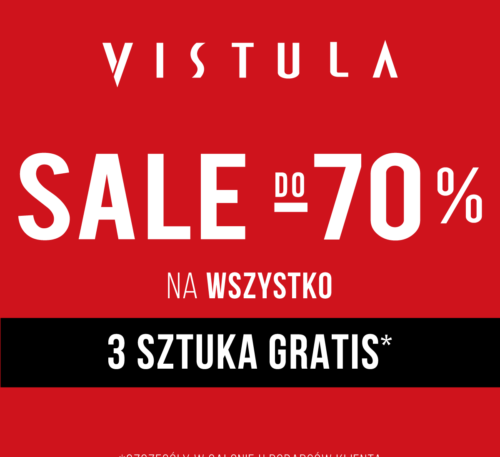 25 stycznia 2019
Trzecia sztuka gratis w salonie VISTULA !
Warning
: Invalid argument supplied for foreach() in
/galeria_nowa/wp-content/themes/gp/temp/sub-shop.php
on line
69
Warning
: Invalid argument supplied for foreach() in
/galeria_nowa/wp-content/themes/gp/temp/sub-shop.php
on line
69
Warning
: Invalid argument supplied for foreach() in
/galeria_nowa/wp-content/themes/gp/temp/sub-shop.php
on line
69
Warning
: Invalid argument supplied for foreach() in
/galeria_nowa/wp-content/themes/gp/temp/sub-shop.php
on line
69
Warning
: Invalid argument supplied for foreach() in
/galeria_nowa/wp-content/themes/gp/temp/sub-shop.php
on line
69
Warning
: Invalid argument supplied for foreach() in
/galeria_nowa/wp-content/themes/gp/temp/sub-shop.php
on line
69
Warning
: Invalid argument supplied for foreach() in
/galeria_nowa/wp-content/themes/gp/temp/sub-shop.php
on line
69
Warning
: Invalid argument supplied for foreach() in
/galeria_nowa/wp-content/themes/gp/temp/sub-shop.php
on line
69
Warning
: Invalid argument supplied for foreach() in
/galeria_nowa/wp-content/themes/gp/temp/sub-shop.php
on line
69
Warning
: Invalid argument supplied for foreach() in
/galeria_nowa/wp-content/themes/gp/temp/sub-shop.php
on line
69
Warning
: Invalid argument supplied for foreach() in
/galeria_nowa/wp-content/themes/gp/temp/sub-shop.php
on line
69
Warning
: Invalid argument supplied for foreach() in
/galeria_nowa/wp-content/themes/gp/temp/sub-shop.php
on line
69
Warning
: Invalid argument supplied for foreach() in
/galeria_nowa/wp-content/themes/gp/temp/sub-shop.php
on line
69
Warning
: Invalid argument supplied for foreach() in
/galeria_nowa/wp-content/themes/gp/temp/sub-shop.php
on line
69
Warning
: Invalid argument supplied for foreach() in
/galeria_nowa/wp-content/themes/gp/temp/sub-shop.php
on line
69
Warning
: Invalid argument supplied for foreach() in
/galeria_nowa/wp-content/themes/gp/temp/sub-shop.php
on line
69
Warning
: Invalid argument supplied for foreach() in
/galeria_nowa/wp-content/themes/gp/temp/sub-shop.php
on line
69