ABOUT THE SHOPPING MALL
Galeria Pomorska is a modern shopping mall that is extremely popular with the resident population of Bydgoszcz, as well as of its suburbs and environs. The Galeria Pomorska shopping mall broadened its shopping experience in September 2015 with 30 new retail units being opened to the public. It offers a variety of restaurants and stores and many leading and designer brands. You can also pay a visit to Carrefour hypermarket to buy your everyday goods. This is also the place to get your fashion fix, where you'll find the latest in high street and designer fashion, visiting stores like: Medicine, Diverse, House, H&M, Mohito, Reserved, Orsay. The Galeria Pomorska shopping mall is also the only place in Bydgoszcz where you can shop at Kappahl and Pretty One stores. Buy your kitchen and home appliances at EURO RTV AGD in the Galeria Pomorska shopping mall. Here, you'll also find homeware stores: Homla, ACTION, H&M Home, HOME & YOU, and Pepco. Relax and get comfortable in our modern seven-screen cinema HELIOS (1st floor). We also welcome all children every Sunday to the children's play centre in the central passageway. We offer many places to eat, whether it's a quick snack or a sit-down meal: Baalbek, McDonald's, KFC, North Fish and many others.
The Galeria Pomorska shopping mall is also home to many services including key cutting, show repairs, cashpoints (ATMs), a currency exchange store, the Polish Post office, and mobile phone operators: Orange, Plus, T-Mobile, and Play.
WiFi
There is a free Wi-Fi service in the shopping mall.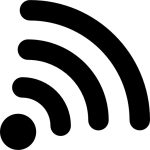 Fakty i liczby
The Galeria Pomorska shopping mall has a floor area of over 40,000 square metres, including the Carrefour hypermarket. We are handing over 130 stores and numerous passageway kiosks, stalls, restaurants, and services for a great customer experience along with free of charge multi-storey parking with 900 parking spaces and outdoor parking bays, with spaces in the facility for 1,400 cars in total.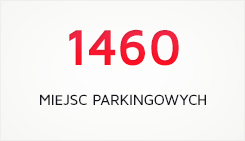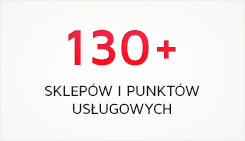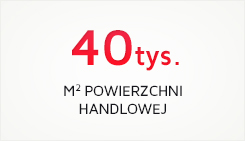 The Development Story
The strong position of the Galeria Pomorska shopping mall has led us to decide to develop the mall further. The expansion of the Galeria Pomorska shopping mall will lead to an even better retail, restaurant, and entertainment offer in a single-level passageway filled with natural light, ensuring convenient access to shopping, and increasing the comfort of our customers.
The new, extended Galeria Pomorska shopping mall means:
37 new stores
40,000 square metres of leasable area
460 additional parking spaces
Galeria w obiektywie
Pasaże Galerii Pomorskiej
About the City of Bydgoszcz
Bydgoszcz is the largest city in the Kuyavian-Pomeranian Voivodship and is also its capital. It has a population of 383,000. The city boasts a 659-year history. Bydgoszcz is picturesquely located between the rivers Brda, and Vistula to the east.

The largest cultural establishments in the Voivodship include the Ignacy Jan Paderewski Pomeranian Philharmonic, the Opera Nova, and the Polish Theatre, which all make a significant contribution to the city's cultural life, attracting arts and culture enthusiasts from around the globe to the numerous festivals, contests and events that are organised there, e.g.: the Bydgoszcz Music Festival, the Musica Antiqua Europae Orientalis – Festival of Early Music of Central and Eastern Europe, the Bydgoszcz Opera Festival, and the International Competition for Young Pianist Arthur Rubinstein in memoriam. Bydgoszcz is also home to many beautiful museums: The District Museum, the Museum of Diplomacy and Polish Refugees, the Narrow-Gauge Railway Museum, the Military Museum of Pomerania Museum, the BWA Municipal Art Gallery of Bydgoszcz, and the Pharmacy Museum.

The unique cityscape is the perfect place for a stroll with many stunning and interesting buildings and important landmarks all steeped in history, all waiting to be discovered. One of the most interesting is the Parish Church in Farna Street, a unique specimen of the Vistula Gothic style. The Old Town is hugely popular with tourists, especially the historic granary and fragments of the boulevard called the Old Harbour. Another must-see is Mill Island, which is an exceptionally charming and scenic area of Bydgoszcz and also the seat of the royal mint, the only mint in the Kingdom of Poland period.

The two thriving universities in Bydgoszcz: the Kazimierz Wielki University (known as the Casimir the Great University) and the University of Science and Technology, are undoubtedly the city's hallmark. Bydgoszcz also has the only medical school in the region, the Ludwik Rydygier Collegium Medicum in Nicolaus Copernicus University, and is home to the Music Academy, of equal high standing, credibility, and stature