Apart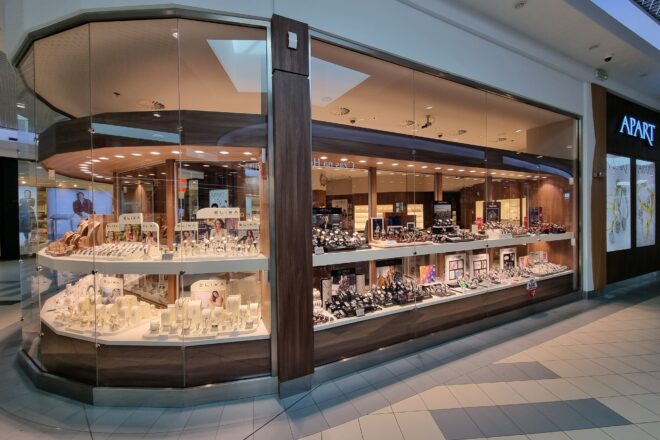 Apart to marka od ponad czterech dekad obecna na polskim rynku i od lat to właśnie do niej należy pozycja lidera w branży jubilerskiej.
Nowoczesne zaplecze produkcyjne i serwisowe to ogromny atut, dzięki któremu Apart oferuje różnorodną biżuterię i zegarki,
dostępne w ponad 200 eleganckich salonach z profesjonalną obsługą, działających w najlepszych lokalizacjach.
To sprawia, że dodatki oferowane przez Apart należą do najchętniej wybieranych zarówno przez kobiety, jak i mężczyzn.
W asortymencie marki znajdziemy bogaty wybór pierścionków zaręczynowych z diamentami oraz obrączki,
które dzięki różnym wariantom, idealnie można dopasować do osobistych preferencji.
Oferta biżuteryjna Apart to ponad 40 kolekcji z nieograniczonym wyborem pierścionków, bransoletek, naszyjników i kolczyków.
Są wśród nich zarówno ponadczasowe wzory ze złota, z diamentami lub brylantami, jak i biżuteria w bardziej nowoczesnym stylu.
Obok biżuterii z diamentami, są także wzory z diamentowym blaskiem łączonym z takimi cenionymi kamieniami szlachetnymi,
jak: szafiry, tanzanity, topazy czy szmaragdy. Wśród srebrnej biżuterii marki Apart są zarówno wzory modowe,
jak i ozdobione ulubionymi motywami, jak choćby serce, nieskończoność lub symbole na szczęście.
Z myślą o kreatywnych indywidualistkach z kolei stworzono modułowe kolekcje Beads i Charms,
dzięki którym można samodzielnie komponować swoją biżuterię.
Intrygujące biżuteryjne wzory o niebanalnej estetyce to domena dostępnych w Apart marek Elixa oraz Artelioni.
W ofercie Apart są również zegarki, w tym bestsellerowej marki Elixa dla kobiet oraz popularnej wśród mężczyzn marki Aztorin,
a także atrakcyjne modele dla dzieci i młodzieży, pochodzące z zainspirowanych popkulturą kolekcji marki AM:PM.
Koneserzy zegarków z najwyższej półki mogą wybrać czasomierze z takich uznanych, prestiżowych manufaktur zegarmistrzowskich,
jak: Jaeger-LeCoultre, Zenith, Hublot czy Breitling, których marka Apart jest przedstawicielem i są one dostępne w wybranych salonach.
Apart to idealne miejsce, aby sprawić sobie lub bliskiej osobie stylowy prezent, który zachwyca.
https://www.facebook.com/BizuteriaApart
https://www.instagram.com/bizuteriaapart/
https://www.youtube.com/c/apart
https://pl.pinterest.com/BizuteriaApart/
PROMOCJE W Apart
Warning
: Invalid argument supplied for foreach() in
/galeria_nowa/wp-content/themes/gp/temp/sub-shop.php
on line
72
Warning
: Invalid argument supplied for foreach() in
/galeria_nowa/wp-content/themes/gp/temp/sub-shop.php
on line
72
Warning
: Invalid argument supplied for foreach() in
/galeria_nowa/wp-content/themes/gp/temp/sub-shop.php
on line
72
Warning
: Invalid argument supplied for foreach() in
/galeria_nowa/wp-content/themes/gp/temp/sub-shop.php
on line
72
Warning
: Invalid argument supplied for foreach() in
/galeria_nowa/wp-content/themes/gp/temp/sub-shop.php
on line
72
Warning
: Invalid argument supplied for foreach() in
/galeria_nowa/wp-content/themes/gp/temp/sub-shop.php
on line
72
Warning
: Invalid argument supplied for foreach() in
/galeria_nowa/wp-content/themes/gp/temp/sub-shop.php
on line
72
Warning
: Invalid argument supplied for foreach() in
/galeria_nowa/wp-content/themes/gp/temp/sub-shop.php
on line
72
Warning
: Invalid argument supplied for foreach() in
/galeria_nowa/wp-content/themes/gp/temp/sub-shop.php
on line
72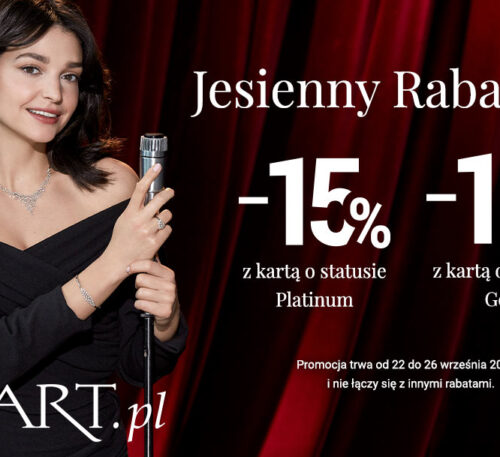 20 września 2022

Jeszcze większe rabaty dla uczestników programu Apart Diamond Club!

Warning

: Invalid argument supplied for foreach() in

/galeria_nowa/wp-content/themes/gp/temp/sub-shop.php

on line

72 Warning

: Invalid argument supplied for foreach() in

/galeria_nowa/wp-content/themes/gp/temp/sub-shop.php

on line

72 Warning

: Invalid argument supplied for foreach() in

/galeria_nowa/wp-content/themes/gp/temp/sub-shop.php

on line

72 Warning

: Invalid argument supplied for foreach() in

/galeria_nowa/wp-content/themes/gp/temp/sub-shop.php

on line

72 Warning

: Invalid argument supplied for foreach() in

/galeria_nowa/wp-content/themes/gp/temp/sub-shop.php

on line

72 Warning

: Invalid argument supplied for foreach() in

/galeria_nowa/wp-content/themes/gp/temp/sub-shop.php

on line

72 Warning

: Invalid argument supplied for foreach() in

/galeria_nowa/wp-content/themes/gp/temp/sub-shop.php

on line

72 Warning

: Invalid argument supplied for foreach() in

/galeria_nowa/wp-content/themes/gp/temp/sub-shop.php

on line

72 Warning

: Invalid argument supplied for foreach() in

/galeria_nowa/wp-content/themes/gp/temp/sub-shop.php

on line

72 Warning

: Invalid argument supplied for foreach() in

/galeria_nowa/wp-content/themes/gp/temp/sub-shop.php

on line

72 Warning

: Invalid argument supplied for foreach() in

/galeria_nowa/wp-content/themes/gp/temp/sub-shop.php

on line

72 Warning

: Invalid argument supplied for foreach() in

/galeria_nowa/wp-content/themes/gp/temp/sub-shop.php

on line

72 Warning

: Invalid argument supplied for foreach() in

/galeria_nowa/wp-content/themes/gp/temp/sub-shop.php

on line

72 Warning

: Invalid argument supplied for foreach() in

/galeria_nowa/wp-content/themes/gp/temp/sub-shop.php

on line

72 Warning

: Invalid argument supplied for foreach() in

/galeria_nowa/wp-content/themes/gp/temp/sub-shop.php

on line

72