KappAhl
KappAhl to wiodąca sieć sklepów odzieżowych zatrudniająca obecnie prawie 4 800 pracowników i posiadająca blisko 350 sklepów w Szwecji, Norwegii, Finlandii, Polsce i Czechach. KappAhl oferuje modną odzież w przystępnej cenie dla wielu grup klientów – kobiet, mężczyzn i dzieci – ze szczególnym nastawieniem na kobiety w wieku 30-50 lat posiadające rodzinę.
Wszystkie ubrania tworzą firmowi projektanci. Rocznie sprzedajemy 60 milionów sztuk odzieży. KappAhl to pierwsza sieć odzieżowa, która już w 1999 r. uzyskała certyfikat środowiskowy. Motto działalności KappAhl brzmi: ''Moda w przystępnej cenie dla wielu ludzi''.
Naszym zadaniem jest zapewnienie ludziom możliwość bycia dobrze ubranym. Klient po dokonaniu zakupu w KappAhl powinien czuć, że jest modnie ubrany i dobrze wydał pieniądze.
+48 538 307 876
HONORUJEMY GALERY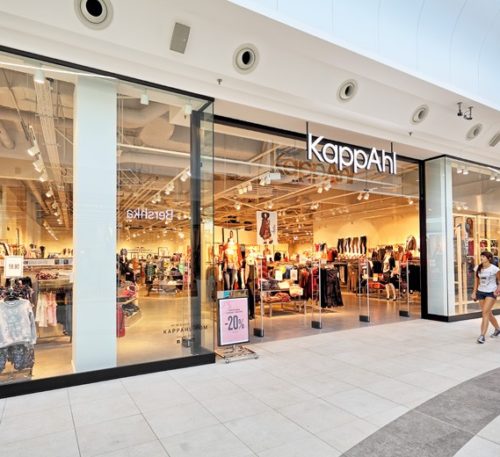 PROMOCJE W KappAhl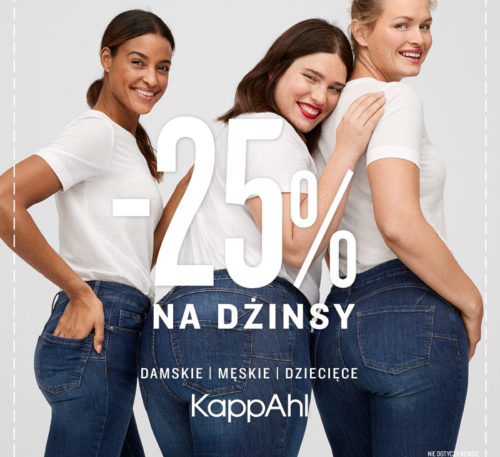 22 lutego 2019
25% zniżki na wszystkie dżinsy damskie, męskie i dziecięce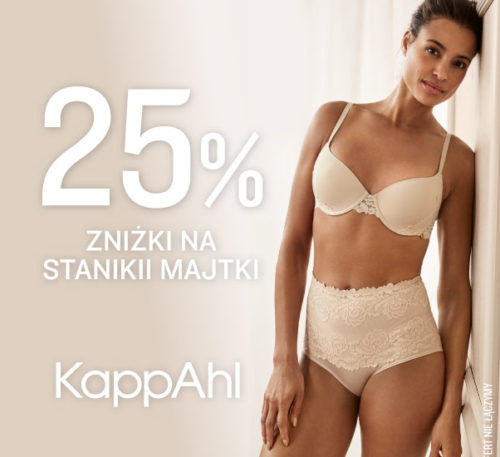 8 lutego 2019
25% zniżki na wszystkie staniki i majtki damskie. Ofert nie łączymy
Warning
: Invalid argument supplied for foreach() in
/galeria_nowa/wp-content/themes/gp/temp/sub-shop.php
on line
69
Warning
: Invalid argument supplied for foreach() in
/galeria_nowa/wp-content/themes/gp/temp/sub-shop.php
on line
69
Warning
: Invalid argument supplied for foreach() in
/galeria_nowa/wp-content/themes/gp/temp/sub-shop.php
on line
69
Warning
: Invalid argument supplied for foreach() in
/galeria_nowa/wp-content/themes/gp/temp/sub-shop.php
on line
69
Warning
: Invalid argument supplied for foreach() in
/galeria_nowa/wp-content/themes/gp/temp/sub-shop.php
on line
69
Warning
: Invalid argument supplied for foreach() in
/galeria_nowa/wp-content/themes/gp/temp/sub-shop.php
on line
69
Warning
: Invalid argument supplied for foreach() in
/galeria_nowa/wp-content/themes/gp/temp/sub-shop.php
on line
69
Warning
: Invalid argument supplied for foreach() in
/galeria_nowa/wp-content/themes/gp/temp/sub-shop.php
on line
69
Warning
: Invalid argument supplied for foreach() in
/galeria_nowa/wp-content/themes/gp/temp/sub-shop.php
on line
69
Warning
: Invalid argument supplied for foreach() in
/galeria_nowa/wp-content/themes/gp/temp/sub-shop.php
on line
69
Warning
: Invalid argument supplied for foreach() in
/galeria_nowa/wp-content/themes/gp/temp/sub-shop.php
on line
69
Warning
: Invalid argument supplied for foreach() in
/galeria_nowa/wp-content/themes/gp/temp/sub-shop.php
on line
69
Warning
: Invalid argument supplied for foreach() in
/galeria_nowa/wp-content/themes/gp/temp/sub-shop.php
on line
69
Warning
: Invalid argument supplied for foreach() in
/galeria_nowa/wp-content/themes/gp/temp/sub-shop.php
on line
69
Warning
: Invalid argument supplied for foreach() in
/galeria_nowa/wp-content/themes/gp/temp/sub-shop.php
on line
69
Warning
: Invalid argument supplied for foreach() in
/galeria_nowa/wp-content/themes/gp/temp/sub-shop.php
on line
69
Warning
: Invalid argument supplied for foreach() in
/galeria_nowa/wp-content/themes/gp/temp/sub-shop.php
on line
69
Warning
: Invalid argument supplied for foreach() in
/galeria_nowa/wp-content/themes/gp/temp/sub-shop.php
on line
69