North Fish
Restauracje North Fish specjalizują się tylko i wyłącznie w daniach z ryb i owoców morza, które przygotowywane są codziennie od podstaw w każdej restauracji.
Nasza marka czerpie inspiracje z najlepszych wzorców i w swoich działaniach odwołuje się do Skandynawii – miejsca w którym, podobnie jak w North Fish, ceni się jakość, zdrowie oraz aktywny tryb życia.
Co wyróżnia North Fish od innych restauracji?
Poza specjalizowaniem się w konkretnym typie produktu, jakim są dania z ryb i owoców morza, to także zasada dobrej ceny. Restauracje North Fish codziennie udowadniają, że dobre jedzenie nie musi dużo kosztować. Dzięki unikalnemu systemowi sprzedaży JESZ ILE CHCESZ, to Ty decydujesz o tym, jakie dobierzesz dodatki i ile ich będzie na talerzu. North Fish to wybór zdrowego produktu w dobrej cenie oraz wyjątkowe dania dostępne od zaraz.
Na jakość North Fish pracują ludzie, którzy są ekspertami w tematyce ryb i owoców morza, a głównymi wartościami marki są: ŚWIEŻOŚĆ, JAKOŚĆ, ZDROWIE.
+48 664 998 228
HONORUJEMY GALERY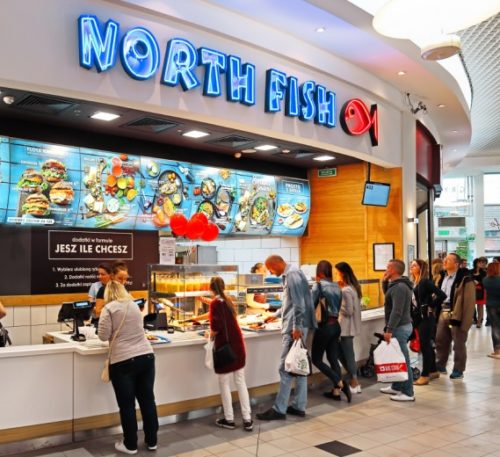 PROMOCJE W North Fish
Warning
: Invalid argument supplied for foreach() in
/galeria_nowa/wp-content/themes/gp/temp/sub-shop.php
on line
69
Warning
: Invalid argument supplied for foreach() in
/galeria_nowa/wp-content/themes/gp/temp/sub-shop.php
on line
69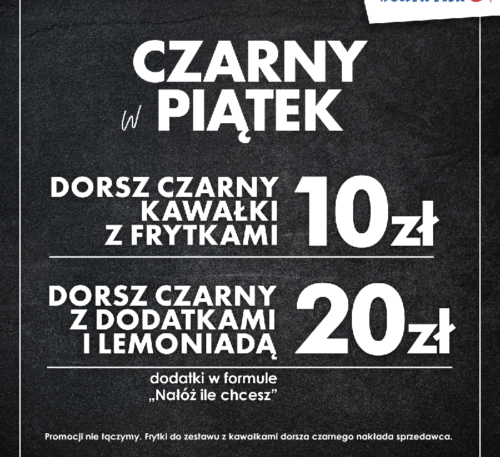 21 listopada 2018
NORTH FISH Promocja na Black Friday
Warning
: Invalid argument supplied for foreach() in
/galeria_nowa/wp-content/themes/gp/temp/sub-shop.php
on line
69
Warning
: Invalid argument supplied for foreach() in
/galeria_nowa/wp-content/themes/gp/temp/sub-shop.php
on line
69
Warning
: Invalid argument supplied for foreach() in
/galeria_nowa/wp-content/themes/gp/temp/sub-shop.php
on line
69
Warning
: Invalid argument supplied for foreach() in
/galeria_nowa/wp-content/themes/gp/temp/sub-shop.php
on line
69
Warning
: Invalid argument supplied for foreach() in
/galeria_nowa/wp-content/themes/gp/temp/sub-shop.php
on line
69
Warning
: Invalid argument supplied for foreach() in
/galeria_nowa/wp-content/themes/gp/temp/sub-shop.php
on line
69
Warning
: Invalid argument supplied for foreach() in
/galeria_nowa/wp-content/themes/gp/temp/sub-shop.php
on line
69
Warning
: Invalid argument supplied for foreach() in
/galeria_nowa/wp-content/themes/gp/temp/sub-shop.php
on line
69
Warning
: Invalid argument supplied for foreach() in
/galeria_nowa/wp-content/themes/gp/temp/sub-shop.php
on line
69
Warning
: Invalid argument supplied for foreach() in
/galeria_nowa/wp-content/themes/gp/temp/sub-shop.php
on line
69
Warning
: Invalid argument supplied for foreach() in
/galeria_nowa/wp-content/themes/gp/temp/sub-shop.php
on line
69
Warning
: Invalid argument supplied for foreach() in
/galeria_nowa/wp-content/themes/gp/temp/sub-shop.php
on line
69
Warning
: Invalid argument supplied for foreach() in
/galeria_nowa/wp-content/themes/gp/temp/sub-shop.php
on line
69